The biggest mistakes you should avoid when installing a driveway are incorrect crossover installation, using low-quality materials, ignoring potential drainage issues, and not hiring an expert. Getting a new driveway built is no simple task. It's important to get it right the first time to prevent issues from coming up later on.
Many concreters in Ballarat know the consequences of improper or substandard driveway installation. Our team at Ballarat Pro Concreters highly recommends homeowners learn about these mistakes so they can stop themselves from committing them.
In this post, we'll expand on the top mistakes you should avoid when installing a driveway.
Undersized or Misaligned Crossover
The crossover is the area where the driveway meets the curb or street. When this part connecting the driveway is undersized or misaligned, it can cause several issues for property owners.
For one, a faulty crossover can become a tripping hazard for pedestrians who happen to come across it. It also makes it hard for vehicles to enter and exit the driveway without potentially running over plants or damaging the lawn.
Additionally, an undersized or misaligned crossover can lead to one's driveway shifting or cracking over time.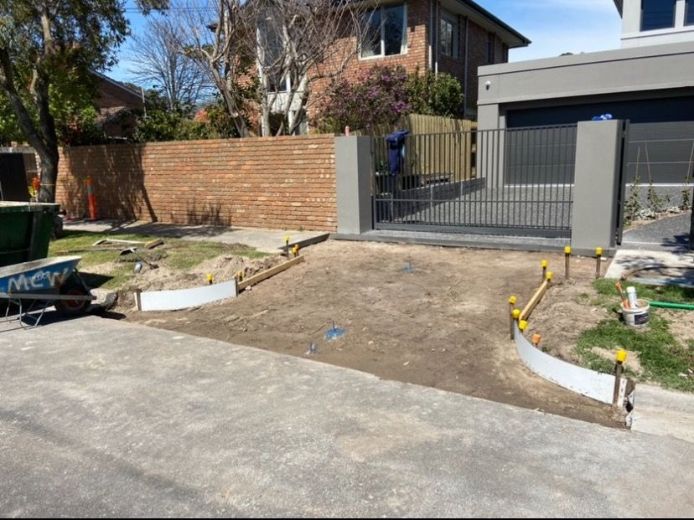 Using Low-Quality Materials
Not all driveway installers are reputable. Some shady installers may offer their installation service at a low price but at the cost of using substandard materials to construct the driveway.
Opting for a subpar driveway installation can lead to several issues, such as reduced durability of the final product, aesthetic issues, and potentially higher maintenance in the long run.
A low-quality exposed aggregate driveway can also be dangerous. The inferior materials used in its construction can easily break away or crack and potentially become a tripping hazard.
Ignoring Potential Drainage Issues
Ignoring potential drainage issues when installing a driveway is another common mistake people can make. Poor drainage can lead to water accumulating on the driveway whenever it rains, which can lead to erosion and cracking.
Furthermore, water can get into the base of the driveway, causing it to settle or shift and lead to further damage. Poor drainage can also lead to an overflow of water and potentially cause damage to walkways, landscaping, and even the property's foundation.
It's best to liaise with a plumber if you plan to perform an extensive driveway installation.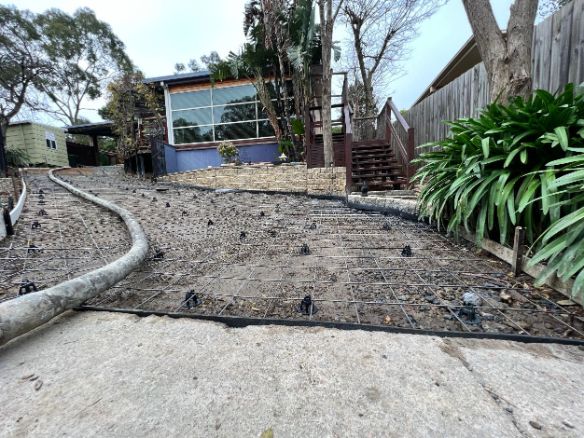 Not Hiring an Experienced Driveway Installer
Hiring an inexperienced driveway installer can lead to several problems, including incorrect installation. Without the right experience and expertise, you'll most likely end up with a driveway that isn't levelled, properly reinforced, or have poor drainage.
A driveway installed by a novice installer can also lead to it having a reduced lifespan. It won't last as long as a professional's driveway. You might also have to constantly repair and maintain your driveway.
If you want to learn about the benefits of a concrete driveway, read our blog about it today.