The 5 best stamped concrete patterns are ashlar slate, cobblestone, random stone, brick, and timber planks. These designs are made on the surface of a concrete surface by way of a stamping process.
They are intended to copy the appearance of natural materials like wood, tile, brick, and stone. The stamping process itself involves pressing a large polyurethane or rubber stamp onto the wet concrete. Doing so allows concreters to create a surface that looks like the real deal.
In this post, we'll discuss the 5 most popular stamped concrete patterns that are used nowadays.
Ashlar Slate
Ashlar slate is a stamped concrete pattern that copies the look of squared-off stones often seen in European architecture. Its designs are made by using large format stamps with deep texture, resulting in a realistic cut stone appearance.
People choose ashlar slate patterns because it allows them to choose various looks for their stamped concrete. They also can be stained and coloured to fit the current landscape of the property.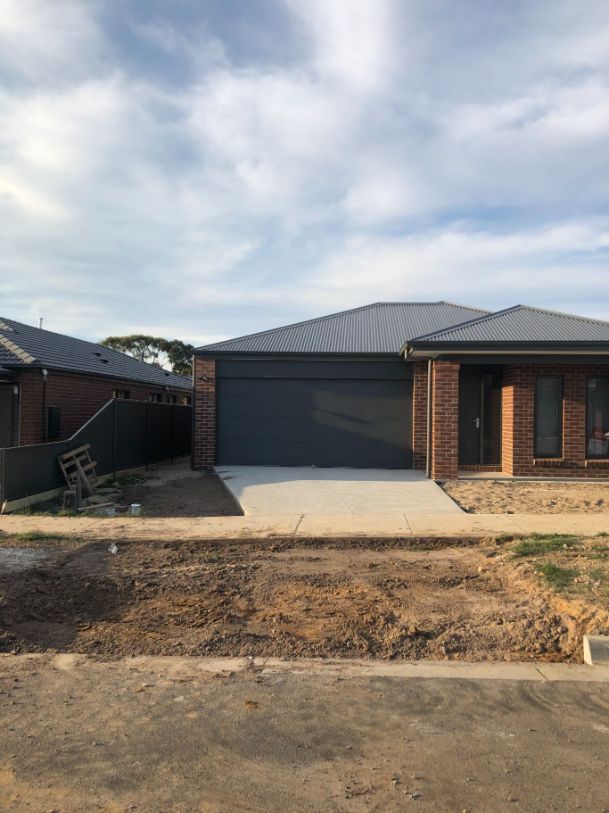 Cobblestone
A common stamped concrete pattern you can find in many properties today is the cobblestone design. This pattern mimics the appearance of cobblestone pavers as it is made using stamps with irregular shapes and deep textures.
Just like ashlar slate patterns, cobblestone can be stained and coloured to fit the existing look of a property. An advantage of using cobblestone stamped concrete patterns is that they are slip-resistant.
Random Stone
Another popular stamped concrete pattern is random stone. Just like its name, it copies the look of natural stones. Its design is intended to give the appearance that the stones have been placed naturally without a specific pattern.
Just like cobblestone, random stone patterns are slip-resistant and make for an excellent design for driveways that experience vehicle and foot traffic heavily. It also requires little maintenance once installed.
Brick
Imitating the appearance of bricks, brick stamped concrete patterns are also well-loved designs for many concrete driveways. They can be stained and coloured to provide a matching or unique look and are also slip-resistant.
What makes brick stamped concrete patterns great is that they can be combined with other patterns for a customised look. People have also used these designs to create a cohesive look, especially if their homes have a brick or stone exterior.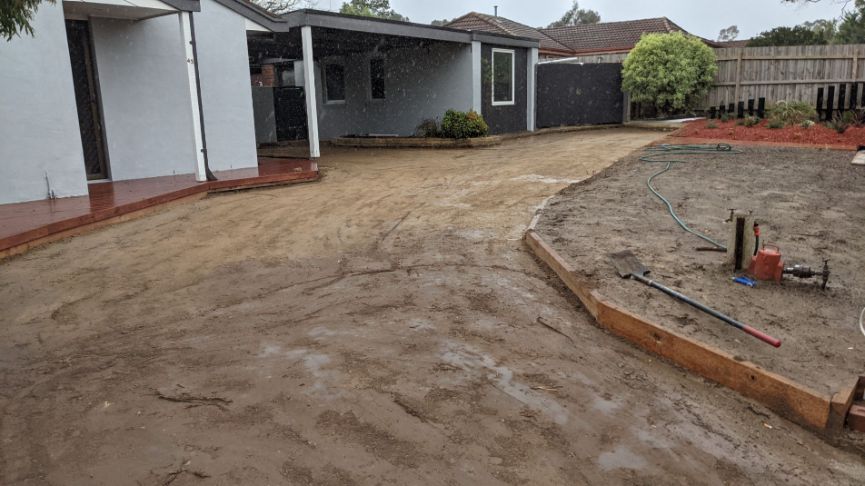 Timber Planks
A timber plank design is the most unique of the stamped concrete finishes today. It is intended to look just like natural wood by providing properties with plank and boardwalk patterns.
The plank patterns are made by putting the stamps in a traditional design to copy the appearance of wooden planks. Meanwhile, the boardwalk patterns are created through specific angled patterns for an elegant and distinct look.