Yes, installing a concrete driveway is a good idea. The main reasons for choosing this type of material are because of its durability and strength. It also lasts for many years and requires minimal maintenance once installed.
Many homeowners in Ballarat hire concreters to build their driveway because they've learned it can outlast most materials used these days. Although it may look quite plain by default, concrete can be stamped and coloured to give you a driveway that matches your home.
In this post, we'll be talking about the reasons that make a concrete driveway better than a paved one.
Is a Concrete Driveway Better Than a Paved Driveway?
A concrete driveway is better than a paved driveway for the following reasons:
Cost-Effective Option
A huge reason to go with a concrete driveway is that it's more cost-effective than hiring professionals to lay out concrete pavers. Pavers will require additional labour to complete, especially since experts need to make sure they don't subside after being placed.
With concrete, you have a more affordable alternative that doesn't require as many materials as a concrete paver driveway.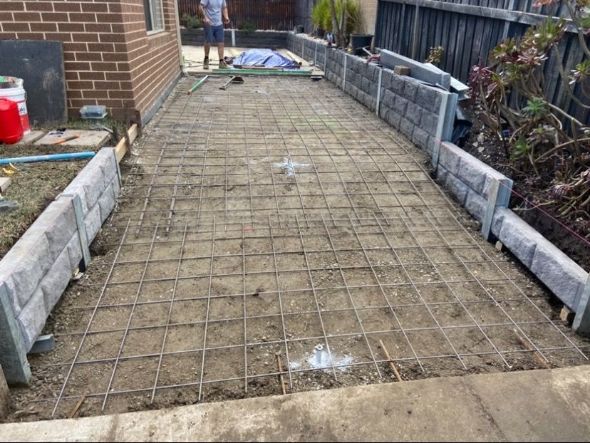 Not Prone to Moving
Ground movement is common in Ballarat, and the shifting soils can cause cracks to appear in paved driveways. The same can't be said with a pure concrete driveway.
In fact, many will still function well and look good even after many years. The constant tension in the ground won't cause the concrete to sink or loosen up over time.
Can Last For Many Years
Do you want to know how long concrete driveways last? These driveways can have a lifespan of 30+ years and will still continue to look great even after a long time.
You don't need to worry about weed or mould growth when you have a concrete driveway installed at home.
Is Concrete Cheaper Than Pavers?
Yes, concrete is cheaper than pavers. Concrete is the more affordable option per metre because it doesn't require as much labour and materials during its installation.
Concrete is an ideal home improvement project for people working within a budget or don't want to bother with constant maintenance and repairs.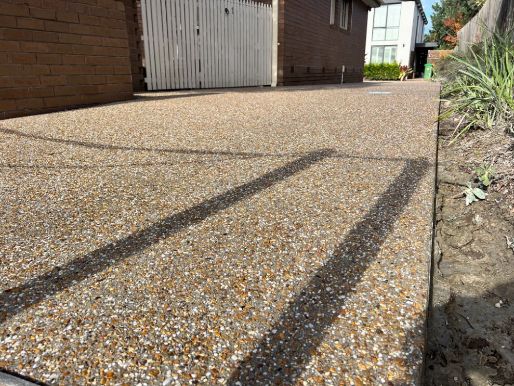 What About Pave-Cut Concrete Driveways As an Alternative to Pavers?
Pave-cut concrete is an ideal alternative to pavers. It is a type of concrete surface that gives the appearance of using individual pavers.
The main advantage of pave-cut concrete is that it can be used to match any existing pavers on the property. Some homeowners choose pave-cut concrete because it can be useful for repairs.
Another benefit of pave-cut concrete is that it's significantly less expensive compared to pavers. This makes for an ideal solution for people currently budgeting for home improvements.