To lay a concrete driveway, you'll need to prepare the site, install any necessary formwork, pour and screed the concrete, and allow it to cure for at least 24 hours. These steps in laying a concrete driveway will require professional expertise and the right tools to complete successfully.
Hiring expert concreters in Ballarat is highly recommended when planning to have a concrete driveway built. Making a mistake in any of these steps can lead to severe consequences later on.
This blog post will discuss the steps in laying a concrete driveway and how long you'll need to wait before you can use it.
Steps to Build a Concrete Driveway
Here are the steps to build a concrete driveway:
Step 1: Site Preparation
The first and perhaps most important step in laying a concrete driveway is site preparation. This phase includes removing any traces of an existing driveway in the area, grading it, and adding a layer of gravel for drainage. Having a level surface is essential before moving forward.
Step 2: Install Forms
Now that the site has been prepared, you'll need to install forms to mark the edges of your driveway. These forms will also act as a mould that will keep the poured concrete in place as it dries. You may also need to place reinforcing steel to provide additional support for the driveway.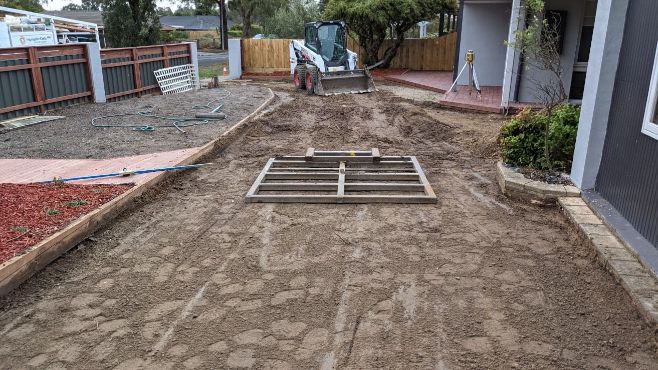 Step 3: Pour Concrete
Once your concrete truck has arrived with your concrete, you can start pouring it on the prepared surface. You then need to spread it evenly using a screed. If you're mixing the concrete yourself for a small job, you can use a concrete mixer or purchase a ready-mixed one from a supplier.
Step 4: Add Expansion Joints
Make sure your concrete has expansion joints added every 2.5 to 3 metres. These joints will allow the dried concrete to adapt to any temperature changes and movement, which can prevent cracking. Such tips for concrete driveway will ensure a successful project afterward.
Step 5: Finish the Surface
With the concrete levelled and joints added, it's time to finish the surface using a trowel. This tool will allow you to smoothen out rough spots and give your concrete driveway an excellent finish. You should also use a bull-float on the surface to close any surface pores and make the area even smoother.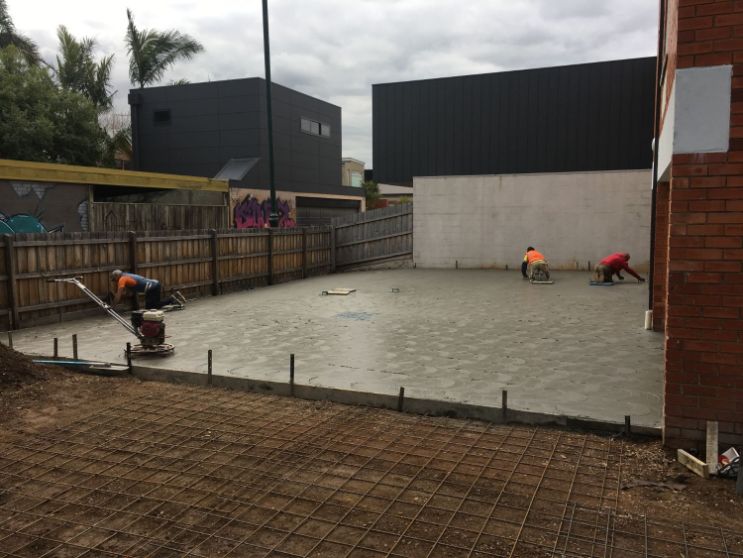 How Long Should I Wait Before I Can Use My Concrete Driveway?
You'll need to wait at least 7 days before using your new concrete driveway. This is because concrete can take several days to cure after being poured. This vital step is necessary in order to make the surface harden and become sturdier.
You can also use a curing compound to hasten the process or cover the surface with moist plastic sheeting or burlap.
Want to learn about concrete driveway rebar? Head over to our blog read all about it.